ZAMPARAS N. & PARTNERS is the evolution of Zambara's Konstantinos technical office, which was founded in 1982. Today, the company is run by Zamparas Nikos, Msc Civil Engineer of the University of Patras, Msc in project management and Zampara Lora, Msc Architect Engineer of NTUA.
Based in Agrinio, it provides high quality integrated services in the field of building design and construction and in the field of energy and is aimed at businesses, individuals and organizations all over Greece.
The company's goals are:
• The provision of high quality services through continuous research and development of new technologies.
• An understanding of the investor's needs and the provision of proper information.
• Technical support, design and suggestion of the most cost-effective and reliable investment for the benefit of the investor.

Quality Policy
The quality policy of the company is to fully satisfy the requirements of its clients and to continuously improve the quality of the products and services provided. To this end, highly qualified and experienced staff with modern equipment / methods and strictly selected collaborators are involved at all stages of service provision.
ZAMPARAS N. & PARTNERS invests in continuous improvement and is committed to the following Quality Objectives:
• Continuous training of staff to ensure a high level of expertise.
• Developing partnerships with high-quality suppliers and associates.
• Maintaining the high standards of products and services provided in accordance with customer requirements and expectations.
• Respecting the environment and the client's space and property (material & intellectual).
• Compliance with National and Community Legislation.
All of this we believe results in not only the best image of the business on the market and the satisfaction of all parties, but also our direct contribution to green growth and environmental protection.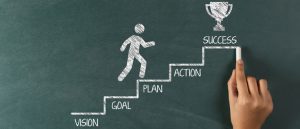 Success factors
At ZAMPARAS & PARTNERS  we attach importance to the following matters as we think they are necessary for the success of the company:
• The scientific background of all co-founders in their field.
• Priority in customer satisfaction.
• Multi-year work experience in the construction and management of large-scale engineering projects.
• Desire for innovation.
• Professional insight that leads the company to new areas of activity.
• Focus strategy combined with very competitive prices.
• The company optimizes its methods in its field of activity